Foods
"Let food be thy medicine and medicine be thy food" - Hippocrates. Food provides the nourishment our bodies need to prevent disease and maintain health. Nature has provided us with a wealth of foods that help us regulate our mood, improve our nerve and muscle function, strengthen our immune system and detoxify our bodies from the harmful substances we come into contact with on a daily basis.
In this section you will find foods that cater to a variety of diets and lifestyles; from gluten free products to refined sugar alternatives to delicious vegan approved foods. We believe in the motto "everything in moderation" and so, each product has been carefully chosen by our experts to help you achieve a healthy, balanced lifestyle. Why not try something new today - your tastebuds and your body may thank you for it!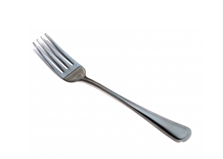 Cereals, Fruit & Nuts
In this section you will find a range of breakfast cereals, grains, dried fruit, nuts, seeds, jams, fruit spreads and nut butters. Grains are an excellent source of trace minerals and fibre. Nuts and seeds nourish the brain, nerves and skin and dried fruit makes a delicious healthy snack.
Convenience
While fresh is always best, convenience foods can be a real lifesaver from time to time. In this section you will find tinned soups, canned vegetables, delicious sauces, easy to cook noodles and pasta, biscuits and on the go meal pots.
Drinks & Herbal Teas
In this section you will find dairy free milks, fruit and vegetable juices, white and green tea, fruity teas, herbal and spiced teas, traditional tea, coffee alternatives, apple cider vinegar, plant juices, punches and coconut water.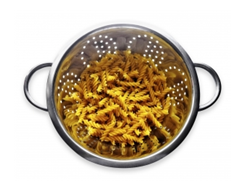 Free From
Whether by choice or as a result of an allergy, it can be difficult to find foods free from items like dairy, gluten, sugar and wheat. In this section you will find a range of options to suit various types of speciality diets.
Healthy Treats
We all deserve a little treat from time to time! In this section you will find a range of healthy treats and snack options including dried fruits, cereal bars, herbal sweets, chocolate and potato crisp alternatives.
Home Cooking
There is nothing better than a delicious home cooked meal. In this section you will find a variety of items including baking goodies, ketchups, cooking sauces, tinned fish, sea vegetables, spices, oils and dressings.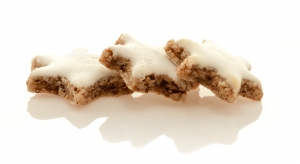 Speciality
In this section you will find vegetarian and vegan friendly products, raw foods and other speciality items such as natural yogurt base, liquid aminos and even germinators for sprouts!
Superfoods
"Superfoods" is a term used by many to describe foods that are highly nutritious. Superfoods are usually packed full of antioxidants and essential nutrients. In this section you will find wonderful products such as chia seeds, goji berries and bee pollen.